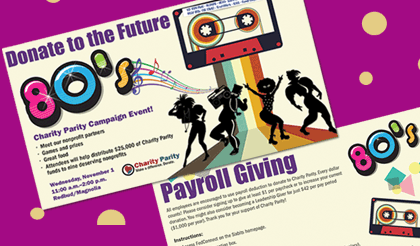 Title: 80's Theme Charity Giving Campaign: Pledge Cards

Work for hire. Annual Charity Parity donation pledge cards.
The 2017 theme for the event was the 80's. Federal Reserve Bank employees are offered the opportunity to give
pay-roll deductions to selected sponsored local community organizations.
Use of layout skills demonstrated using illustration stock art and created graphics.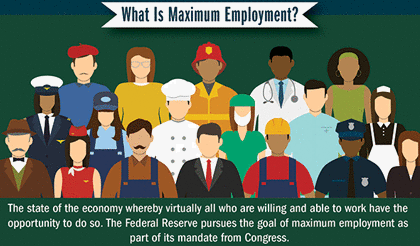 Info Graphic Educational Poster.
Title: Maximum Employment
My latest work for hire project. Poster was assigned as part of our support for the Federal Reserves Bank 6th District Educational Team (DET).
The target audience was middle school students. Info graphic helps to simplify the types of employment careers and their impact on the job market and economy.