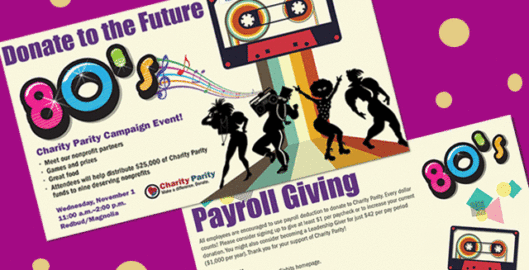 Title: 80's Theme Charity Giving Campaign: Pledge Cards

Work for hire. Annual Charity Parity donation pledge cards.
The 2017 theme for the event was the 80's. Federal Reserve Bank employees are offered the opportunity to give
pay-roll deductions to selected sponsored local community organizations.
Use of layout skills demonstrated using illustration stock art and created graphics.